Unify Your Cross-Device View of Customers by linking channels, appending demos and attributes, and current signal behaviors
---
CHANNEL LINKAGE adds multiple touch points to your existing data to increase impressions and strengthen CRM or 3rd party data contact strategies
Scalable volume:  10MM online response records per month, 5MM monthly uniques, 3MM monthly new to file
Linkage data specs:  mobile advertising ID, hashed email, device type, timestamp, cell number, IP address, postal address, email, cookie, lat/long
Use cases:  Link offline to online behaviors, data hygiene, append, attribution, re-activation, multi-channel communication, reinforce your message, acquisition, geo-targeting.
Successful case study:  An email marketing company needed to identify active emails from their historical data to eliminate waste, cut costs, and boost response for their clients. They licensed our hashed email database with new signals, enhanced their email list with it, and identified the 70% of  active email addresses to concentrate their marketing on for 40% lift in response to their email campaigns.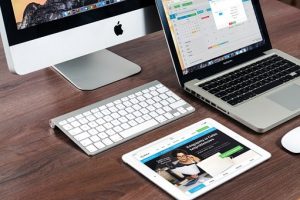 APPEND DEMOS, attributes, and signal behaviors to your existing data for enhanced targeting and customer intelligence
Scalable volume:  245MM US Consumers, 45MM US Businesses
Audience segmentation and append fields:  CPG brands, purchase intent brands, known purchase categories, online signal behaviors [keyword, contextual, registrations, subscriptions, purchases], triggers, demographics, lifestyle, interests, vehicle ownership, occupation/professionals, business firmographics.
Use cases:  Audience targeting, CRM data enhancement and segmentation, customer insights, data licensing, custom segmentation.
Successful Case Study: Start-up non-stain baby bib company targets their online campaign to our expectant and new parents. Promotion of new product resulted in 25% more response and orders than parallel campaign not targeted by lifestage data, even on parenting and new mom sites.