Dynamic data products and services focus on adding value to your marketing spend, strengthening CRM, and providing enhanced targeting intelligence
---
"LINK & SYNC" adds multiple channels to your existing data to increase impressions and strengthen CRM and 3rd party data contact strategies
Scalable volume:  180MM mobile app installs and logins per month with 35MM uniques; 5MM+ daily batch records
Linkage data specs:  mobile advertising ID, hashed email SHA256, SHA1, MD5, device type IDFA, AAID, timestamp, cell number, IP address, postal address, full email,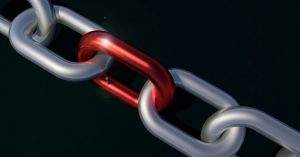 email domain, cookie, lat/long
Use cases:  Link offline to online behaviors, data hygiene, channel linkage, append, attribution, re-activation, multi-channel communication, reinforce your message, acquisition, geo-targeting.
Successful case study:  An email marketing company needed to identify active emails from their historical data to eliminate waste, cut costs, and boost response for their clients. They licensed our hashed email database with new signals, enhanced their email list with it, and identified the 70% of  active email addresses to concentrate their marketing on for 40% lift in response to their email campaigns.
---
"ENHANCE & APPEND" demos, attributes, and signal behaviors to your existing data for enhanced targeting and customer intelligence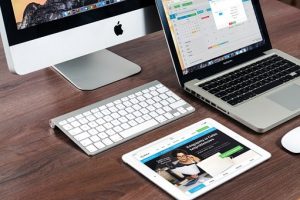 Scalable volume:  245MM US Consumers, 45MM US Businesses
Audience segmentation and append fields:  brands, cpg, purchase behaviors, in-market shoppers, household expenditures, online signal behaviors [keyword, contextual, registrations, subscriptions, purchases], triggers, demographics, lifestyle, interests, vehicle ownership, business owners, occupation/professionals, firmographics.
Use cases:  Audience targeting, CRM data enhancement and segmentation, customer insights, data licensing, custom segmentation, market research.
Successful Case Study: Start-up non-stain baby bib company targets their online campaign to our expectant and new parents. Promotion of new product resulted in 25% more response and orders than parallel campaign not targeted by lifestage data, even on parenting and new mom sites.
---
"SUPPLY & DEMAND BOOSTER" increases return on your marketing dollars by identifying the audiences that have the most demand for and the least supply of your product category 
Scalable volume:  240MM consumers across the US identifying households with great demand and low supply for products and services by over 100 categories 
Product Categories/ Recommended for:  alcohol, electronics, automobile, books, home and garden, apparel, beauty supplies, furniture, groceries, gift, hardware, appliances, musical instruments, office supplies, health and personal care, pets, pharmacies, sporting goods, toys and hobbies, electronics, warehouse clubs and superstores, department stores, general merchandise. 
Use cases:  Target high demand & low supply consumers who are in need of your offer, anti-target high supply & low demand consumers, marketing research, retail store placement, build digital marketing audiences, economic trends.