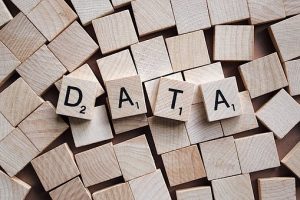 ListBargains.com has been helping marketers reach their desired audience with dynamic marketing data and data services since 2005. Our consultative approach and out-of-the-box solutions have powered successful campaigns for premier business and consumer brands. Get started today with a free consult, contact 203.746.6640 or email.
As a Reseller of LiveRamp's data onboarding services, ListBargains provides great opportunities for small to medium-size advertisers, agencies, and one-time programs to incorporate offline CRM data into online campaigns and platforms. Use cases include targeting, suppression, modeling, attribution, analysis, insights. 
Look for our large-scale digital data under our LBDigital brand available in Lotame Data Exchange, Centro Basis DSP, and Oracle Data Cloud. Current taxonomy and custom segmentation can be distributed to the platform of your choice.
---
Capabilities Overview
AUDIENCE SEGMENTATION     ⋙ Location Intelligence  ⋙ Brands and CPG  ⋙ Purchase Behaviors  ⋙ Purchase Intent    ⋙ Top-Rated Demographics  ⋙ Political Voters and Supporters    ⋙ Businesses and Professionals    ⋙ 
DATA SERVICES    ⋙ Audience Expansion    ⋙ Customer Insights  ⋙ CRM Data Onboarding  ⋙ Channel Linkage  ⋙ Custom Lead Generation    ⋙ Custom List Builds    ⋙  Database Enhancement  ⋙ Data Append  ⋙ Data Verification  ⋙ Customer Reactivation  ⋙
MULTI-CHANNEL MARKETING     ⋙ Contacts and Postal  ⋙ Full and Hashed Emails  ⋙ Digital Cookies  ⋙ Mobile Advertising IDs    ⋙ IP Addresses  ⋙ Phones  ⋙
USE CASES    ⋙ Audience Expansion    ⋙ Customer Insights  ⋙ Platform Partnerships  ⋙ Agency Solutions    ⋙ Customer Reactivation  ⋙ Targeting  ⋙ Retargeting  ⋙ Email Campaigns  ⋙ Customer Suppression  ⋙ Digital Advertising  ⋙ Direct Mail  ⋙ Modeling  ⋙ Analysis  ⋙ Attribution  ⋙