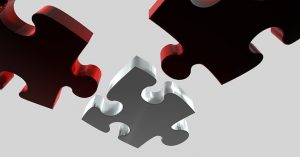 Amplify Online Marketing by connecting offline CRM data to online marketing platforms for a true omni-channel customer experience. Whether you are an experienced digital agency or online advertiser, or a digital marketing virgin, our LBDigital division will walk you thru the process so that you will be on-boarding like a pro in no time.
Provide the following information to set up your account
Your company name, address, phone, website, billing email

Your client's name who is the owner of this CRM list

Audience user[s] email[s] for account access and file upload

File name + number of records

Header or file layout, which is the fields included on the file

Is name + postal populated on each record? If not, which field is? Is this field on 100% of the records?

This is necessary to use a consistent unique identifier for the records and ensure optimal match rate.

Will future files for this audience contain the same fields?

Any fields or segmentation that you would like to maintain? Enumerated or raw data?

Are the records you would like to on-board Consumer or Business records?

Are the records US or international records?

What are the campaign Flight dates?

What is the Destination and instructions for DSP/DMP?  Please *include account name or number if necessary.

What is your use case for the data? Targeting?

Will you be sending us impression reports at the end of each month to show how many impressions were served to this data to be billed with 30 day payment terms?

We will send you an order confirmation containing all of this information for your signature

A signed order confirmation is necessary to begin the on-boarding process

NOTE: All of the above information is necessary to ensure smooth processing of your files. Please contact your ListBargains rep if you would like assistance.  
File formatting requirements
Please upload the file as a .csv or .txt rectangular file with a header row

NOTE – File name may not have any special characters or spaces – use underscores, CamelCase, or hyphens

First name and last name must be in separate fields

Data can be on-boarded using name + postal [must have both], and/or email address and/or phone number

Please provide all of the data that you have on each record for the highest match rate

Files may contain up to 250 segments, and each segment must contain 25+ records for privacy reasons
Securely post data directly to Liveramp's Connect platform
The account user[s] will receive a password set-up email from Liveramp

Sign onto the Connect platform at https://connect.liveramp.com/login

Follow the file formatting requirements, below

Click on "upload a file", select the proper audience, click on "upload file" on the top right

Your file will be uploaded directly onto Liveramp's secure dashboard
Data On-boarding Process
The CRM file is posted directly to LiveRamp's secure platform [see above]

LiveRamp ingests the data, matches it to their identity link product, anonymizes the data, and maintains the records as cookies and mobile ids

The cookies and mobile ids are distributed to the destination of your choice through a server to server integration with LiveRamp

This enables you to serve impressions to these records in the DSP
Time frame
Data on-boarding process may begin same day that we receive the information above, signed order, and the formatted file is posted to Connect

From this point, please allow up to 7 days for the data on-boarding process

The data should reach its destination about 3 days after distribution begins
Pricing
$3CPM on impressions served, with a first month minimum fee of $500

Impressions are to be reported and billed monthly with 30 day payment terms

If there is another use case, cost is based on input quantity with the same pricing as above
Data on-boarding and consumer privacy
Privacy is addressed by stripping all pii [personally identifiable information] during the on-boarding process

The data is anonymized as cookies or mobile IDs for delivery to  your preferred marketing platform

Match rate reports are available upon request

Match reports are available for an additional fee
Use cases
CRM retargeting, audience segmentation, connecting offline data to online data and marketing efforts, suppression, LAL modeling
Successful case studies
Pharmaceutical Company on-boards list of prospective doctors for new RX product to target them online with product information for multi-  channel marketing effort, resulting in increased impressions and 15% more prescriptions in the first month of product launch

University on-boards list of prospective students and alumni for a graduate program, enabling online targeting to desktop and mobile devices, resulting in their most  successful program launch, boosting the number of completed applications by 20%

Business Financial Credit Company on-boards small niche customer list we use to build a Lookalike model creating a scalable prospect list in their market geography, prospecting to the LAL modeled data provides audience expansion and records that are 10x more likely to look and behave like their current customers for targeted acquisition efforts that results in a 35% boost in conversion over other acquisition strategies