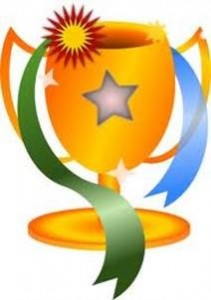 Offering value-added marketing services such as data on-boarding and linkage solutions, that integrate with our core data products, enables us to remain a nimble and attentive consultative partner to our customers. We give back to the community by donating some of our profits to carefully selected charities on our clients' behalf, such as the Wounded Warrior Project and Elizabeth G Butler Angel Foundation. To explore if ListBargains.com is a good fit for your marketing goals, please reach out today.  203.746.6640 || listbargains@listbargains.com.
Amy Benicewicz, President
As a data professional I specialize in offline and online audience segmentation for new customer acquisition, retention, enhancement, append, CRM retargeting, data on-boarding, trending, targeting, linkage, digital and mobile advertising programs since 1994. I have worked with all types of premier marketers and advertisers to help them grow their business using relevant and scalable cross-channel data marketing strategies. These industries include business, technology, financial, education, publishing, fundraising and more. I am active in the DMA and served as past chair of the DMA Data Community.
✦ 203.746.6640 || amy@listbargains.com
Mary Jane Acito Crenson, Vice President
One of my focuses is to develop new customer acquisition strategies for clients in both the Business to Business and Business to Consumer space.  I look forward to meeting individual challenges and being a part of new growth. I excel at servicing Clients, List Brokers, Agencies and Resellers favoring a multi-channel marketing approach.  I support marketers with targeted off line, email and online programs to increase an existing customer base, create and execute retention programs, provide enhancement of existing files or targeted digital display advertising.   Since 2001 I have been active in the direct marketing arena holding positions at organizations such as Donnelley Marketing, infoUSA and Cox Target Media. I am a board member of the Hudson Valley DMA and am also Women Certified with a strong commitment to customer service.
✦ 914.617.8138 || mj@listbargains.com
Aleen Newman, Executive Account Assistant
As Executive Account Assistant, Aleen oversees the coordination on all projects with clients and team members.  She has over 25 years experience in the direct marketing industry.  She is responsible for counts, orders and customer service. Aleen brings a level of professional expertise that has assisted ListBargains.com in its growth & development.  Aleen has recently relocated to Myrtle Beach, SC.
✦ 843.796.2617 || aleen@listbargains.com