Our Multi-Channel Proprietary Data is the most Scalable, Timely and Relevant info for advertisers available today.
---
Premier Marketers Count on Our Data
We aggregate multiple data sources and verify for accuracy, resulting it more solid and reliable single-source data from other providers. A broad profile of each record is provided by fresh, responsive behavioral feeds and signals from self-reported, transactional, contextual, purchase, brand signals, shopping, surveys and keywords. Comparing segment to segment our cou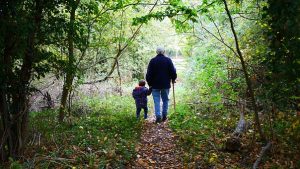 nts are larger and outperform those of the largest data providers.
Top-Rated Age and Gender demographics
Comprehensive Coverage of vital Young Adult lifestage
Optimal Business Prospects highlighting the Small Business sector
High-Spending Trigger shopper categories new movers, homeowners, young families
Customized Audience Segmentation to meet your unique targeting needs
Full Suite of Digital and Offline data products and services
---
CONSUMER AUDIENCE
Scale:  245MM INDIVIDUALS @ POSTAL | 700MM EMAILS | 500MM COOKIES | 80MM ANDROID IDS | 72MM APPLE IDS |  600+ SEGMENTS
Top-Level Segmentation

Demographics: Age, Gender, Income, Homeowner, Ethnicity, Religion, Pets, Military, Students, Voters, Young Adults
Family: Babies & Toddlers, Young Children, Teens, Empty Nesters, Grandparents, Parenting
Finance: Affluent, Investors, 

Charitable Donors ||  Political Ideology ||  Voters

Interests: Education, Career, Health, Fitness, Fashion, Home & Garden, Entertainment, Dining Out, Shopping, Computers, Technology,

 Sports, Travel, Gaming, Social Media

Vehicles:  Auto Make, Model, Domestic, SUV, Sporty, Sedan, Compact, Luxury, Minivan, Pick-up, Boat, Truck, RV
Triggers:  Expectant and New Parents, Engaged, Newlyweds, New Graduates, Retired, Movers, Homeowner Refi, Credit-Seekers, New Credit Card, In-Market
Purchase Behavior:  Transactions, Intent, Brand, Stores, Products, CPG, Grocery, Grooming, Household, Luxury Fashion
---
BUSINESS AUDIENCE
Scale:  200MM CONTACTS @ POSTAL | 20MM COMPANIES | 30MM EMAILS | 40MM COOKIES | 9MM ANDROID IDS | 8MM APPLE IDS |  500+ SEGMENTS
Top-Level Segmentation

Firmographics: Revenue, 

 Employee Size, 

Industry,  Occupation, Title, SOHO, Woman-Owned Businesses, Working Women, Small Business Owners

Professionals: Doctors, Nurses, Healthcare, Legal, Financial, Insurance, Real Estate
White Collar Workers:  Information Technology, Human Resources, Marketing, Engineers,
Blue Collar Workers:  Construction, Agriculture,
Function: C-Level, Executive, Owner, President, VP, Director, Manager, Administrative,
Purchasing: Computers, Software, Office Products & Supplies, Technology, Furniture, Transportation, Telecommunications, Travel, Gifts