Our Multi-Channel Proprietary Data is the most Scalable, Timely and Relevant info for advertisers available today.
---
Premier Marketers Count on Our Data
Multiple data sources, aggregated and verified for accuracy, are proven more solid, scalable and reliable than single-source data from other providers. A broad profile of each record is provided by fresh, responsive behavioral feeds and signals from self-reported, transactional, contextual, purchase, brand signals, shopping, surveys and keywords. Comparing segment to segment our counts are larger and outperform those of the largest data providers.
Top-Rated Age and Gender demographics
Comprehensive Coverage of vital Young Adult lifestage
Optimal Business Prospects highlighting the Small Business sector
High-Spending Trigger shopper categories new movers, homeowners, young families
Customized Audience Segmentation to meet your unique targeting needs
Full Suite of Digital and Offline data products and services
Proprietary Consumer and Business Data Overview
Identifier fields available:  contact name, postal address, email, cookie, mobile ID, time stamp, lat/long, ip address, hash email, device type, browser, operating system
Consumer segmentation:  top-rated demos, DOB, homeowner, political, children, parenting, donors, affluent, credit, veteran, purchase, technology, ethnicity, religion, vehicle owner
Business Segmentation:  small business owners, title, professionals, working women, soho, purchases, firmographics, c-level, construction, health care, lawyers, engineers
Source:  Fresh, responsive signals & behaviors, self-reported, registrations, transactions, purchases, subscriptions, intent, memberships, surveys, business directories & public records
Use cases: audience targeting, CRM enhancement and append, customer insights, risk management, data licensing, custom segmentation, data linkage, licensing, reselling
More info: Data updates daily, weekly and monthly. We welcome requests for individual custom segments and hard to find data. Data can be accessed offline or through any digital platform
---
CONSUMER AUDIENCE
Scale:  245MM INDIVIDUALS @ POSTAL | 700MM EMAILS | 500MM COOKIES | 80MM ANDROID IDS | 72MM APPLE IDS |  600+ SEGMENTS
Demographics: Age, Gender, Income, Homeowner, Ethnicity, Religion, Pets, Military, Students, Voters, Young Adults
Family: Babies & Toddlers, Young Children, Teens, Empty Nesters, Grandparents, Parenting
Finance: Affluent, Investors, 

Charitable Donors ||  Political Ideology ||  Voters

Interests: Education, Career, Health, Fitness, Fashion, Home & Garden, Entertainment, Dining Out, Shopping, Computers, Technology,

 Sports, Travel, Gaming, Social Media

Vehicles:  Auto Make, Model, Domestic, SUV, Sporty, Sedan, Compact, Luxury, Minivan, Pick-up, Boat, Truck, RV
Triggers:  Expectant and New Parents, Engaged, Newlyweds, New Graduates, Retired, Movers, Homeowner Refi, Credit-Seekers, New Credit Card, In-Market
Purchase Behavior:  Transactions, Intent, Brand, Stores, Products, CPG, Grocery, Grooming, Household, Luxury Fashion
---
BUSINESS AUDIENCE
Scale:  200MM CONTACTS @ POSTAL |20MM COMPANIES | 30MM EMAILS | 40MM COOKIES | 9MM ANDROID IDS | 8MM APPLE IDS |  500+ SEGMENTS
Firmographics: Revenue, 

 Employee Size, 

Industry,  Occupation, Title, SOHO, Woman-Owned Businesses, Working Women, Small Business Owners

Industries: Healthcare, Finance, Construction, Legal, Information Technology, Engineering, Agriculture, Retail, Wholesale, Government
Function: C-Level, Executive, Owner, President, VP, Director, Administrative, Marketing, Human Resources, Sales, Management
Purchasing: Computers, Software, Office Products & Supplies, Technology, Furniture, Transportation, Telecommunications, Travel, Gifts
---
IN-MARKET BRAND SHOPPERS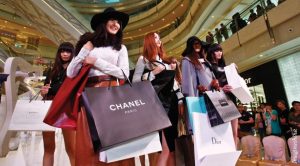 Scale:  140MM hash emails and cookies monthly | 30MM name, postal and email records monthly
Sample in-market brands & signals:  Facebook, Verizon, Starbucks, Gucci, Disney, Carnival Cruise, Walmart, Amazon, Staples, Microsoft, Sports Illustrated, Nike, Apple, Huggies, CPG & more
*  Social Media behaviors:  Facebook, Instagram, Google, Twitter, LinkedIn, YouTube, photo sharing, eBay, Snapchat, streaming music, Yelp
*  Source:   Keyword search and online contextual behavior, brand-specific association behavior, in-market store name, CPG and product vertical signals. These folks are in the market, are shopping around, gathering product details, comparing prices, and are ready to buy.
*  Use cases:  conquest marketing, targeting, CRM retargeting, shopping trends, in-market prospecting, data append, customer insights.
* 
More info
:  Data updates monthly. Select by in-market Brand, Store, Category, Product, Seasonal shoppers.
Click here
for full taxonomy.
---
KNOWN PURCHASE TRANSACTIONS
Scale:  2MM unique purchasers monthly | 700k consumers | 1.3MM buisnesses
Sample Purchase Categories:   Apparel, Auto, Children's Merchandise, Education, Financial Services, Health & Wellness, Pets, Sports, Gaming, Business Services, Office Equipment,        Pharmaceutical & Biomedical, Telecommunications, Industrial Machinery
Market Value:   This data represents $1B in transactions annually from 20MM unique consumer and business purchasers, for an average transaction value of $50
Source:   Known purchase transactions delivered via a parcel shipment service identifies deliveries to consumer and business addresses.
Use Cases:  Transaction categories, purchase trends, CRM data enhancement, targeting, customer insights, business vs. consumer purchases.
More info:   Data updates monthly, although weekly updates are available. Purchase categories, sub-categories, and last 10 purchases are selectable.